Central Valley Bean Cooperative in Buxton, ND joined together with Cooperative Elevator Co. of Pigeon, Michigan to form Alliance Valley Bean, LLC.
Alliance Valley Bean (AVB) purchased Larimore Bean Company and a receiving station in Sharon, ND in May of 2012. Central Valley Bean Coop General Manager Dan Fuglesten is the Vice President of Operations for AVB, with John Hemmingsen as manager and Trish Braaten as Office Manager stationed in Larimore.
Cooperative Elevator is a key participant in the Black Bean business and this partnership gives North Dakota growers access to more markets.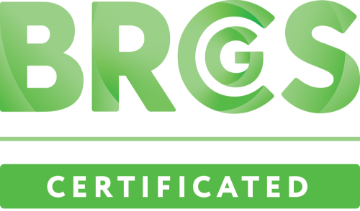 Alliance Valley Bean is proud to be BRC certified since 2017.
Company History
1974
Larimore Bean Company was established, serving as a pinto processing location.
1978
Ron Carlson purchased Larimore Bean Company.
2012
Ron Carlson retires, allowing Central Valley Bean (Buxton, ND) and Cooperative Elevator Co (Pigeon, MI) to join forces purchasing Larimore Bean Company. The business was renamed Alliance Valley Bean.
2013
New equipment including an automatic stacker & bagger were added to the processing line.
2017
BRC Certified (www.brcgs.com)